By Gladys Yeo | UNSW FABSOC
Trying some new skincare home remedies this lockdown? You're definitely not alone! DIY recipes for skin have long existed as a cheaper alternative on the internet, and many of us are beginning to delve into that world to entertain ourselves in this time.

However as we all know, listening to exactly what the internet tells you to do isn't always the best idea. The skin on your face is delicate, and lots of popular ingredients in these DIY recipes can do more harm than good. Here's a quick breakdown of a couple of things you should not be putting on your face!
1. Lemon
This is commonly used in home remedies as lemons are rich in vitamin C and citric acid which are known to help with brightening and reducing hyperpigmentation.
On the flip side, pH levels of raw lemon is around 2.0 which is incredibly acidic! Using raw lemon on your own can permanently damage your skin, cause chemical burns, and make your skin more susceptible to sun damage.
Instead, use a properly formulated vitamin C product that has been developed and balanced with other ingredients is the safest alternative to help with brightening and pigmentation. Try The Inkey List's Vitamin C Serum!
2. Sugar
Sugar is often used in DIY facial scrubs as the granules act as a physical exfoliant to remove dead skin cells, smoothen skin, and improve dull complexions. It also naturally contains glycolic acid, a type of AHA that helps in shedding dead skin cells and brightening the skin.
However, sugar is far too abrasive to be used on your face and can cause microtears, making your skin more vulnerable to external pollution and sun damage.
To remove those pesky dead skin cells, opt for a gentle chemical exfoliant such as The Ordinary Lactic Acid 5% + HA 2%.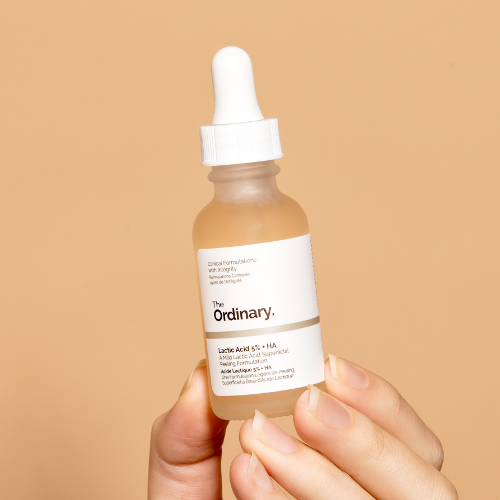 3. Apple Cider Vinegar
Many DIY skincare fans swear by apple cider vinegar as a toner to reduce acne because of its anti-inflammatory properties. It also contains AHA, which helps clear dead skin cells and congestion.
While it can produce short-term results, apple cider vinegar has a pH of 2.0-3.0 which is again, way too acidic for your skin! This can lead to chemical burns, weaken the skin barrier, and dry out your skin in the long run.

For a light and refreshing toner, try the Innisfree Bija Trouble Skin! It is specially formulated to fight against acne. It also contains salicylic acid to reduce blackheads and congestion.
4. Baking Soda
There are many who still use baking soda mixed with water as a facial cleanser or scrub as it leaves behind a smooth, squeaky-clean feeling on the skin. This can give the impression that all the dirt, oil and makeup has been removed.
However, it is incredibly stripping for your skin's moisture barrier due to its alkaline nature. It has a whopping pH level of 9.0, just two points shy of bleach! Using baking soda on your skin can destroy your skin's natural barriers against bacteria and pollutants, leading to serious issues with acne. It can also severely dehydrate the skin!
Opt for a gentle cleanser like the Krave Beauty Matcha Hemp Hydrating Cleanser, which cleanses the skin without disrupting its moisture barrier. (Check out our previous blog on cleansers and pH levels for more!)
5. Coconut Oil
One of the most popular natural emollients, coconut oil is commonly used at the end of many skincare routines to seal in moisture and repair the skin barrier.
For acne-prone skin types in particular, this could cause trouble because coconut oil is extremely comedogenic, meaning it can easily clog pores and lead to breakouts and blackheads. The likelihood of this happening with drier skin types is also fairly high, and I personally would not risk it!
Instead, try using a richer, emollient cream containing ceramides to protect and repair your skin's natural barrier like the COSRX Honey Ceramide Full Moisture Cream.
It is highly encouraged that you pay close attention to ingredients when purchasing skincare…and using home remedies is no different!

You should always try to find out the properties of each component of DIY recipes you find online before putting it on your face, as some seemingly harmless ingredients can lead to serious repercussions for your skin. Take this time in lockdown to explore some new tricks to pamper your skin, but don't forget to stay safe!